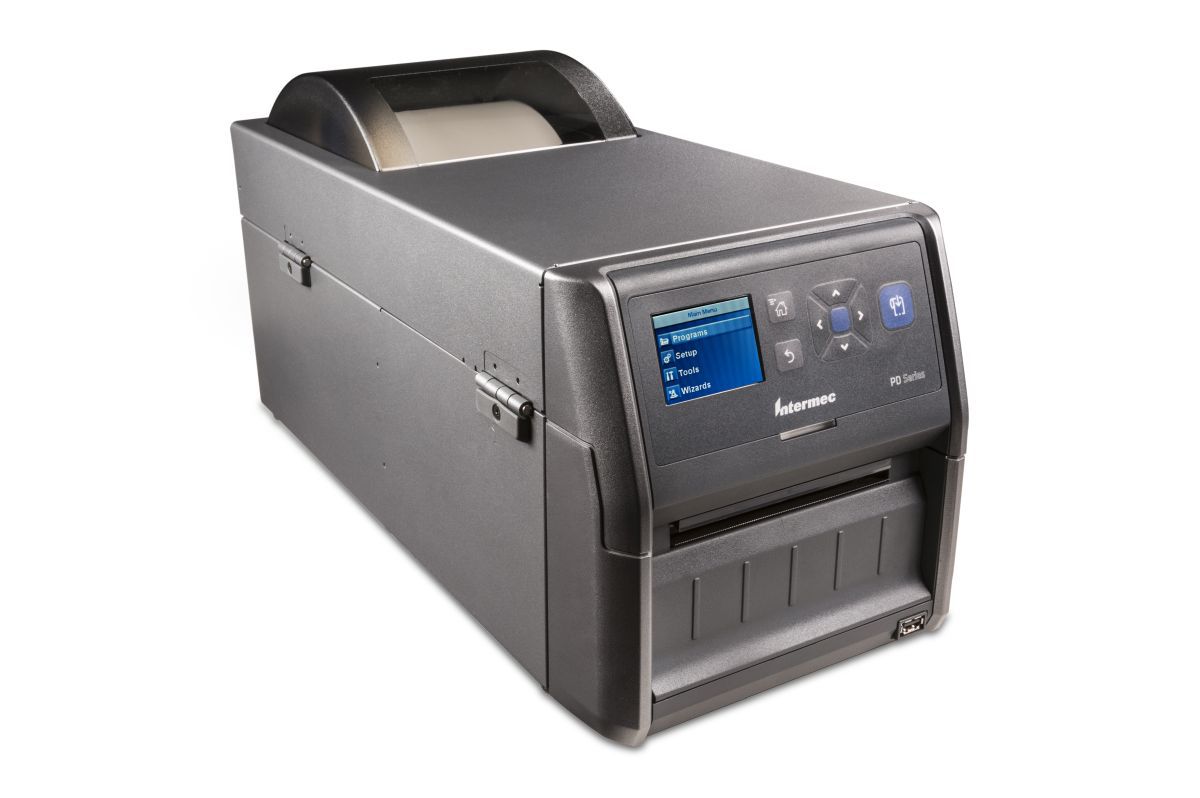 Honeywell PD 43
Run apps right inside the printer, control peripherals, and eliminate the need for a connected PC, using either C# for Printers or Fingerprint.
Small footprint for installation into compact tabletops and pull-out cabinets.
Rugged metal chassis and print mechanism provide investment protection.
Intuitive, 10-language color display or icon interface simplifies setup and maintenance.
Comprehensive printer command language support, including ZSim2, makes upgrading easy.
Product Specifications
| | |
| --- | --- |
| Compatible Drivers | CUPS Driver for Linux |
| | InterDriver Windows |
| | Certified Device Types for SAP |
| | |
| Compatible Software | SmartSystems |
| | Wavelink Avalanche |
| | PrintSet |
| | |
| Door Options | None |
| | |
| Application | Air Travel |
| | Distribution |
| | |
| Features | Compact |
| | Rugged |
| | |
| | TrueType |
| | OpenType |
| | |
| Printer Command Language | ZPL-II |
| | XML |
| | IPL |
| | DP |
| | EPL |
| | DPL |
| | |
| Image File Format | BMP |
| | PCX |
| | PNG |
| | GIF |
| | |
| | 6 ips |
| | 8 ips |
| | |
| Print Method | Thermal Transfer |
| | Direct Thermal |
| | |
| Resolutions | 300 dpi |
| | 203 dpi |
| | |
| | 300 foot |
| | 984 foot |
| | |
| Printer Media Type | Ribbon |
| | Label |
| | |
| | WiFi |
| | Bluetooth |
| | RFID |
| | |
| RFID Specifications | RFID |
| | |
| | 128 MB Flash/128 MB RAM |
| | |
| | 50 - 60 Hz |
| | |
| Operating Voltage | 100 - 240 V AC |
| | |
| | 10 - 80 % |
| | |
| Operating Temperature | 5 - 40 °C |
| | 40 - 104 °F |
| | |
| | 1 yr |
---